Dec 1 After a fitful night we turned in our resignations from our jobs this morning. This evening we ordered the towbar and baseplate from Blue Ox for the Explorer which we will tow behind our new motohome. While I was doing this, Linda was filling out applications for medical insurance. There is so much to do and so little time to do it. Wonder how we will ever get everything done.

Dec 4 We have decided to try to leave on our journey on Jan 11th. By setting a date we have a deadline established to work against, otherwise we would probably spend a lot of time running in circles ans getting very little done. Will update the page as time permits.



Dec 11 Well, today starts the true beginning of our new lifestyle. This afternoon we drove to the RV dealership and got the first peek at our new motor home. It had just arrived from the factory back in Indiana. Covered with road grime, it was still the best looking coach we have ever seen (no prejudice here!!!) and immediately felt just like home. Linda instantly fell in love with the EuroLounger, while I sat in the pilots seat and imagined the road ahead. Dreams coming true, life is good. It will take them several days to do the PDI, then we'll do the walk t

hru and take de

livery. Our tentative plans are the walk thru on Friday and delivery on Saturday.



Dec 13 Today was another day filled with good news. It is unreal how things are seemly coming together almost by magic, and certainly at the very least, resulting in magic moments. Got confirmation of our workamping volunteer position for the month of September as lighthouse guides at Umpqua River Lighthouse on the Oregon Coast. Secondly got confirmation our BCBS health care application had been approved and we had health and dental insurance! They had told us it would probably take about 60 days to evaluate our application, this was less than 2 weeks from when we applied. Knowing we were in perfect health and great physical condition, we never doubted that we would be approved. It was just the quick approval time that floored us. We've talked many times about our decision to retire and travel and how many of the things that are happening seem to reinforce that point. this is just one more instance of good things falling into place.

Dec 15 The walk thru for the motor home is scheduled for the afternoon of the 16th. There is a factory recall for the replacement of a wiring harness that must be completed before we can take delivery. They will do that the morning of the 16th.

Dec 16 We arrived at the dealers at 1:00 pm for our walk thru, the weather was overcast with fog and around 40 degrees, burr! The walk thru began with the outside, every opening was opened, every switch was switched, every little thing or part was explained in detail as to what it did. We were very ready to go inside for the interior walk thru as we were just about frozen from being outside for over 1-1/2 hours, we do know the furnaces, yes, two of them, work great, the heat felt very good! The interior of the coach had the same detailed explanation, now just hope we can remember all that was said about how everything worked. We had hoped to take delivery on the 17th, but the items we found that needed corrected could not be completed today so we are going to be taking delivery on January 2, 2006. Below is a photo of the coach in the "slides in" traveling mode. We have also scheduled a "Driving School" for us on January 8th & 9th in Carson City, NV. and are feeling confident that we will be able to leave on our tentative departure date of January 10th, 2006.



Dec 17 The Blue Ox baseplate has been installed on the 1993 Explorer we plan to tow behind the motor home. We did it ourselves, following the directions supplied by Blue Ox. It was not difficult, it did take a while, but that was because we proceeded slowly and methodically to make sure it was done correctly. A couple of hints: We read, then re-read and read again the directions before we started. We followed the directions, figuring they knew what they were doing when they wrote them. Be prepared for things to not line up perfectly and require some hand fitting. We torqued and used Loctite on all bolts per the directions. On this vehicle it was very straight forward, remove four bolts, drop the bumper, drill four additional new holes,

install the baseplate,

cut holes in the fascia for the attachment tabs, install the bumper, adjust for fit and tighten eight nuts. Below are several pictures we took during the installation.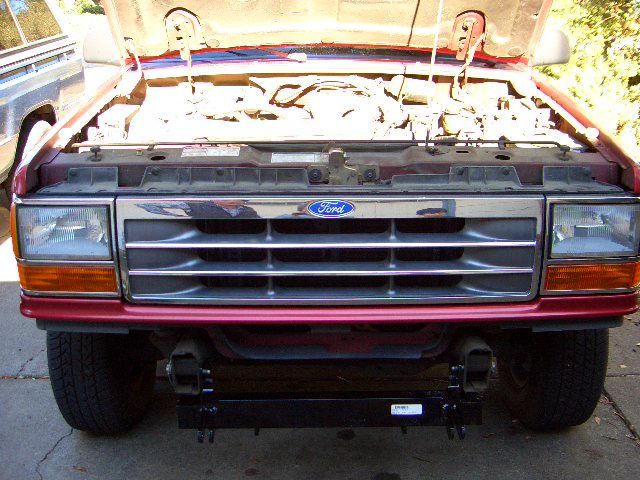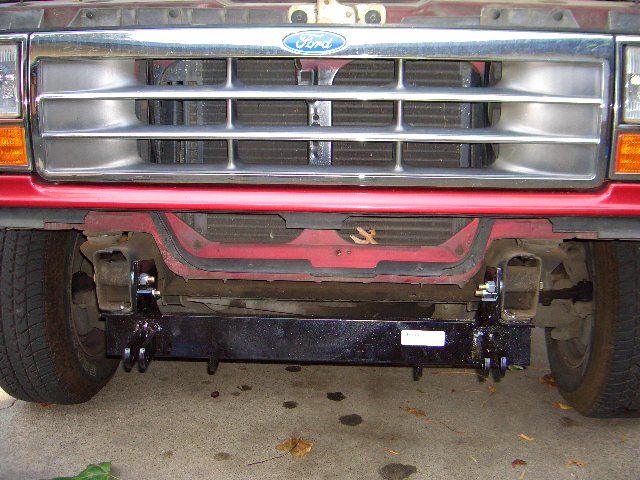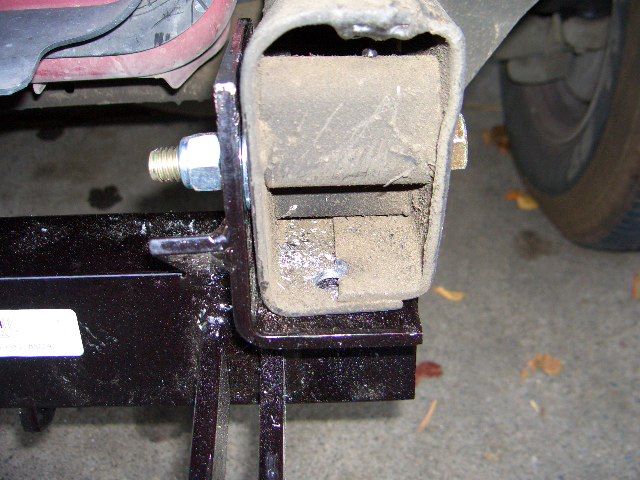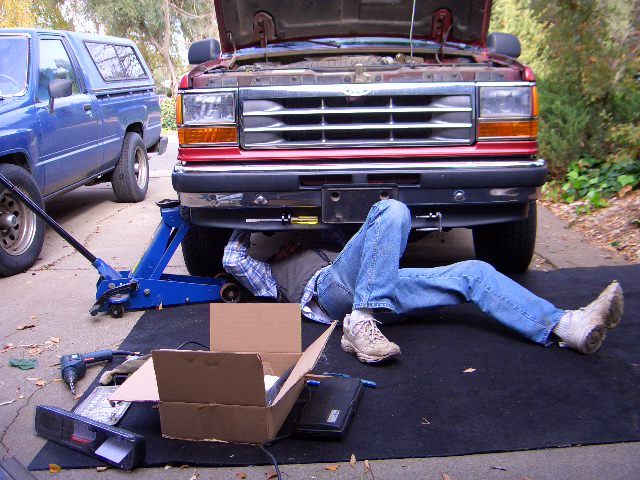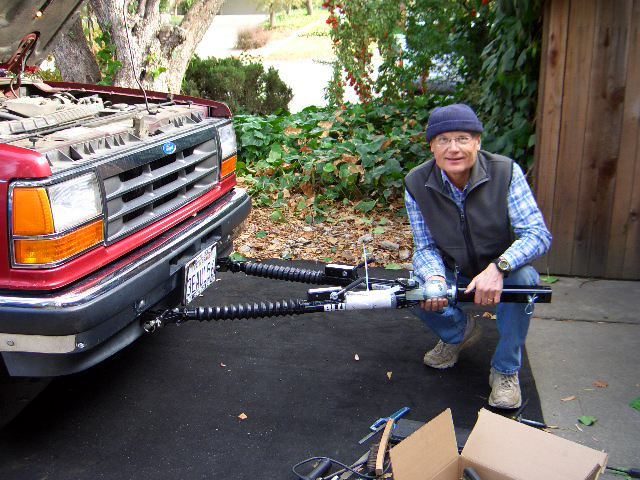 Dec 18 Visited the dealer today and picked up all the manuals for the coach, about nine inches worth. The neat thing was the DVD that shows you the features of the coach. There are a number of scenes in the DVD that show an Endeavor coming up the hill from Lake Marie and driving past the Umpqua River Lighthouse. The exact same road we'll be on on next fall as we drive past Lake Marie in our Endeavor to the top of the hill where the same Umpqua River lighthouse is that we will be serving as tour guides! It's just another facet of all the good things happening that seem to tell us we are doing the right thing!

Dec 30 Last day of work for both Linda and myself. Between the two of us we have spent over 60 1/2 years working. It should really be 75 years, as the time Linda spent at home raising the kids was just the same or even harder than working for someone else. She does not always fondly remember those years as I spent almost all my time traveling on business trips back then. But we realize the reward for those times is coming true now as we can quit our jobs and enjoy each other and the adventure our travels will bring.

Dec 31 Today we signed the papers on the coach. Because of the weather it will probably be the middle of next week before we can actually take possession, but it gives us several more days to tie up all our loose ends before hitting the road. We keep telling each other that we are actually retired and just about ready to leave on our adventure, but until we are on the road it won't be real. Off to a New Years Eve party with a bunch of long time friends tonight. The joy of celebrating the occasion will be tempered with the thought that we will be leaving our support group. As they say, parting is such sweet sorrow.