Journal Archive 1/1 - 1/10 2014
Scroll down to read the latest post
Wednesday January 1 Sacramento, CA
New Years Day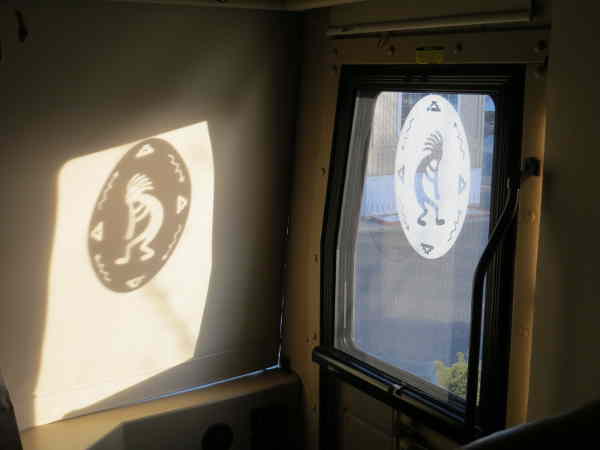 A great view with which to start the new year. Had our traditional meal of pork and sauerkraut. Linda really went all out with the sauerkraut and it tasted as good as what we have in Germany. As has become the norm, much of the day was spent with family. Because of what is taking place, we will not be leaving on Sunday as planned. For now it is very tentatively the following Sunday but that may be pushed back even farther depending. We live an awesome Life and are glad we can be there when others need us.
---
Thursday January 2 Sacramento, CA
The Day After New Years Day
Another long family day.
---
Saturday January 10 Sacramento, CA
A Belated Update To-Day
When we came back to Sacramento to celebrate the Holidays with our family we planned to be here for several weeks then spend time in Quartzsite before heading back to the Rio Grande Valley and our place at Retama for the rest of the winter. Sometimes life has a way of interfering with the plans we humans make and that has been the case with us. And so what we planned to do and what we are doing is not the same thing.
Two of our children, both of whom are single and without significant others, one having just lost their significant other to cancer, have been hospitalized more than once in recent weeks with serious lung infections. That has resulted in many hours at the hospital, especially for Linda, as she supported them by just being there.
Currently one is home recovering while the other is still hospitalized after the infection advanced to the state where surgery was required. The recovery from all this is going to be slow, but that is what mom and dad are for, to be there when needed. Needless to say as all this has been going on I have not felt like writing the Daily Journal. I didn't want any of our readers thinking something bad had happened to us, though the seriousness of these illnesses really had us shaken for a time.
There are a number of different types of respiratory illness going on around the country, and all we can say is that if you are getting one, don't think it will get better on its own, seek medical attention. We know first hand the consequences of waiting before acting. If all goes as indicated I should be posting the Daily Journal every day in another week or two. On the one hand I do missing writing, or the other hand I just don't feel like writing about what is happening.
I'll end with a quote from Kelly Clarkson. My... family are my support system. They tell me what I need to hear, not what I want to hear and they are there for me in the good and bad times. Without them I have no idea where I would be and I know that their love for me is what's keeping my head above the water.
Kids, whatever their age, may not always agree with mom and dad but in the end they know that besides mom and dad being almost always right, mom and dad will be there for them if they are needed.
---
---