Where We Live!
38 FEET OF SHEER PLEASURE
2006 Holiday Rambler Endeavor
38 Feet -- Triple Slide
400 HP Cumins Diesel Engine
Canyon Mosaic interior and exterior
Champaign Select maple cabinetry
Equiped with: MotoSat Datastorm providing internet & DirecTV
2 - 125 Watt Kyocera solar panels with a Solar Boost 2000E controller
Towing: 1993 Ford Explorer 4wd with 5 speed standard transmission
Blue Ox Alexius & SMI Stay-in-Play Silent Partner
Piloted by Bob, Co-piloted by Linda and a Garmin Street Pilot 2610
EXTERIOR
This was the first view we had of our new home on wheels, notice the road grime that had accumulated
as it was driven to our dealer from Indiana in December 2005.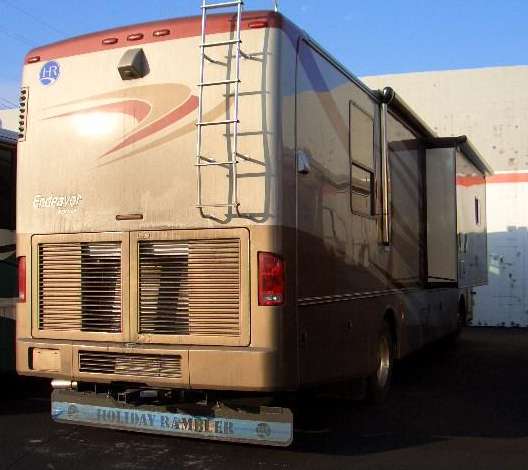 Our rig complete with our towed, first time it was all hooked up.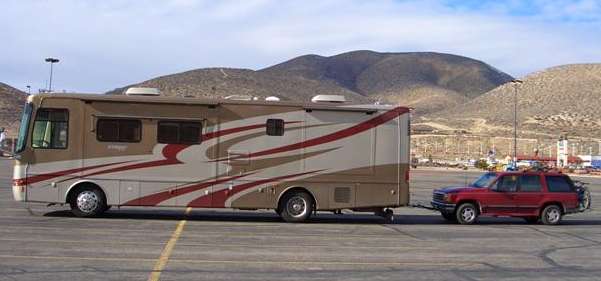 We found the pot of gold at the end of the rainbow.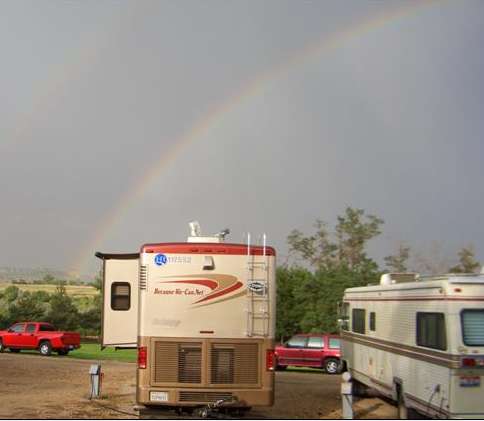 INTERIOR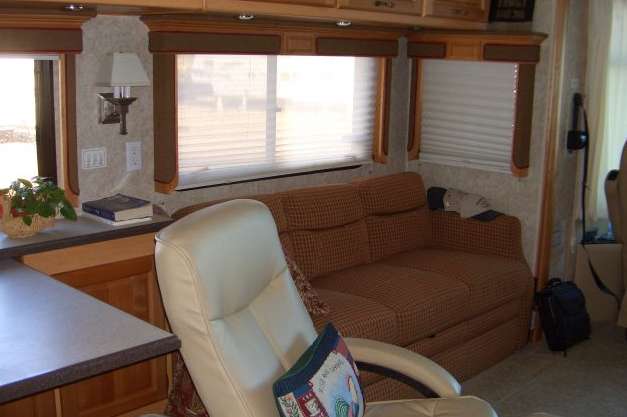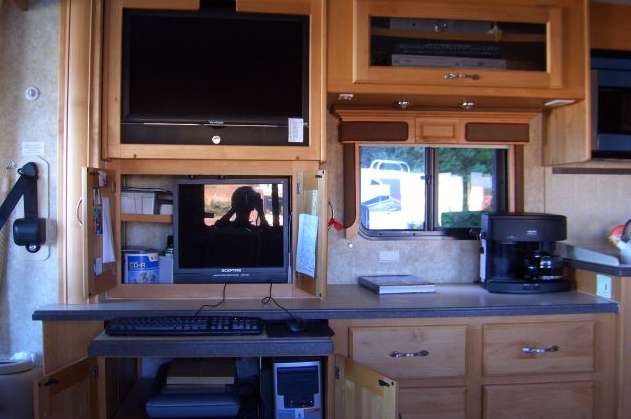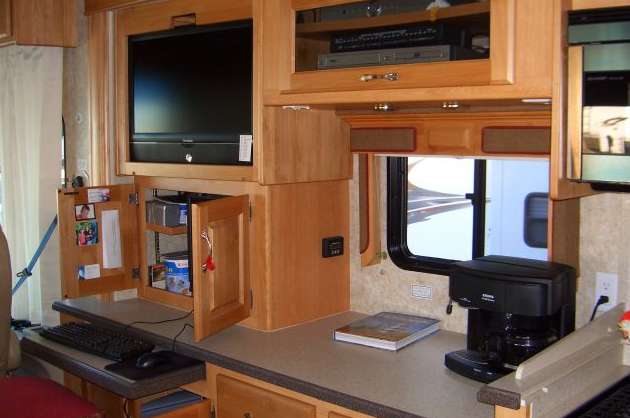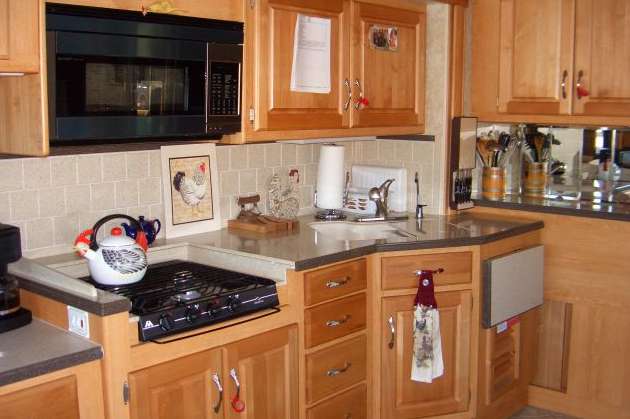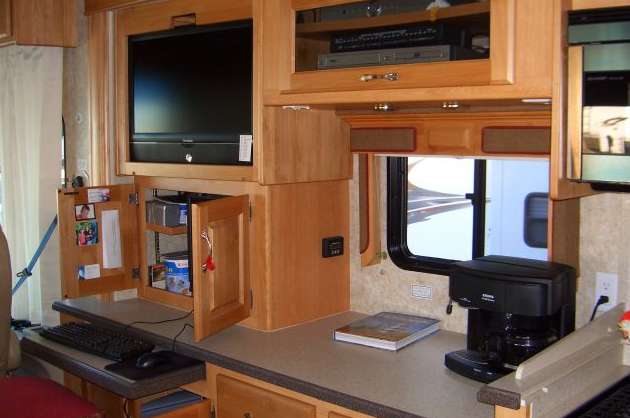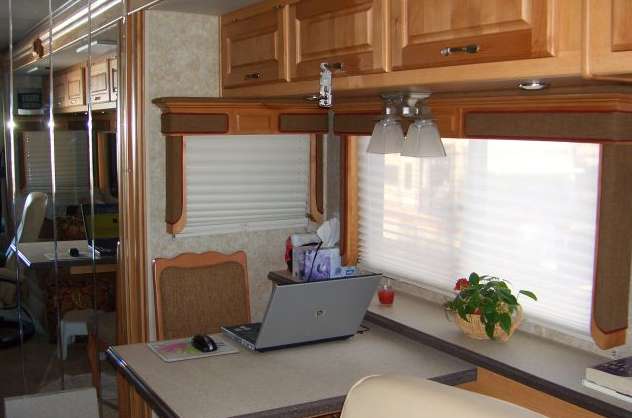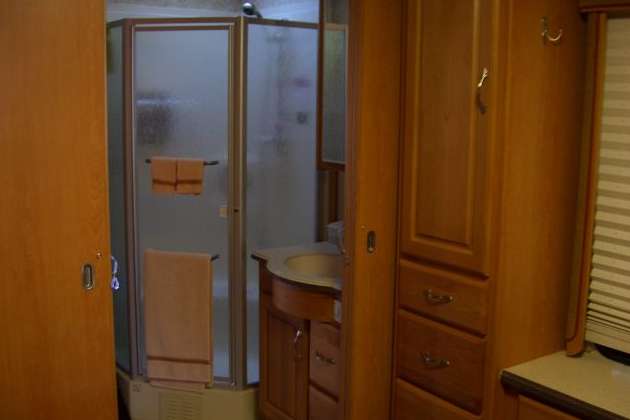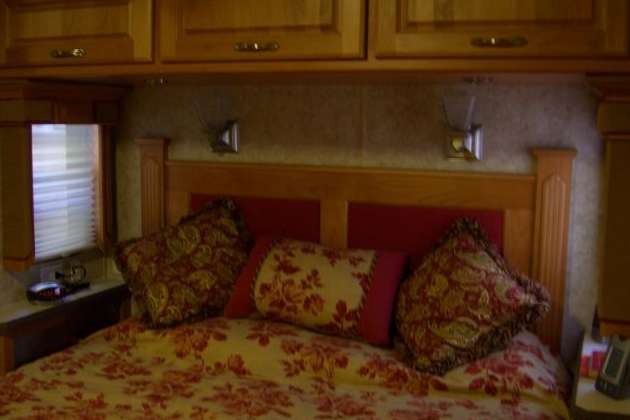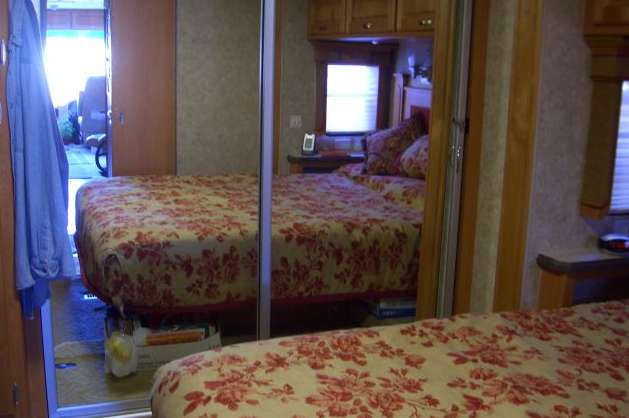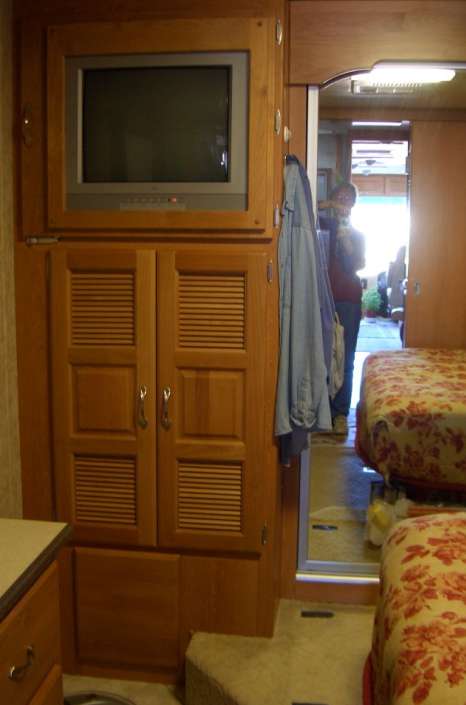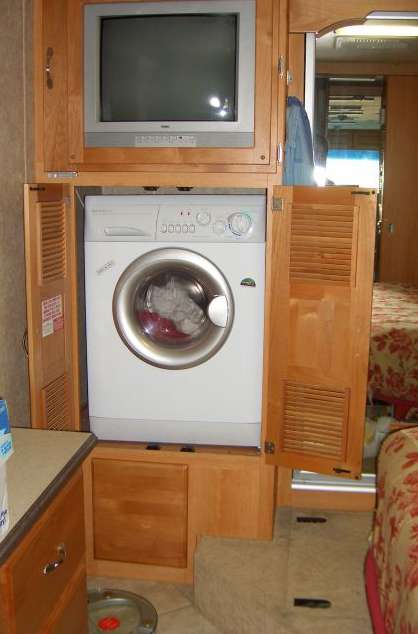 ---