Journal Archive 2/1 - 2/10 2014
Scroll down to read the latest post
Friday February 7 Sacramento, CA
A Catch Up Day
Things have slowed down once again, so back to posting a couple of the things that have transpired over the past several weeks.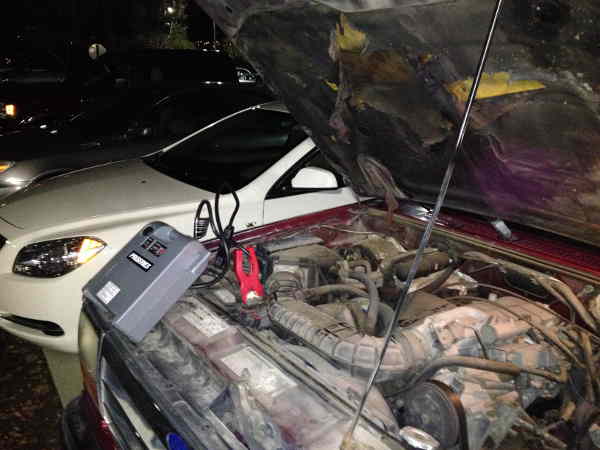 "Does the red one go to the red one?"
I'd answered th phone late in the evening to hear the proceeding. I knew Linda had been at the hospital with our daughter while our grandson, Justin was undergoing tests, but I had to admit I was wasn't prepared for a phone call that started out like that.
At least she was right and soon Linda had the Explorer started. I was was glad I could help her by answering that question even if the next thing I did was get myself in trouble. I unfortunately made the mistake of inquiring why the battery might have run down. Somewhere in her response was a phrase that indicated she had left the lights on. Looking back at the situation later, I was glad I was able to assist her so well in providing the outlet to relieve the stress she was under, what with her having spent the entire day at the hospital worrying about our daughter and Justin. Good Bob.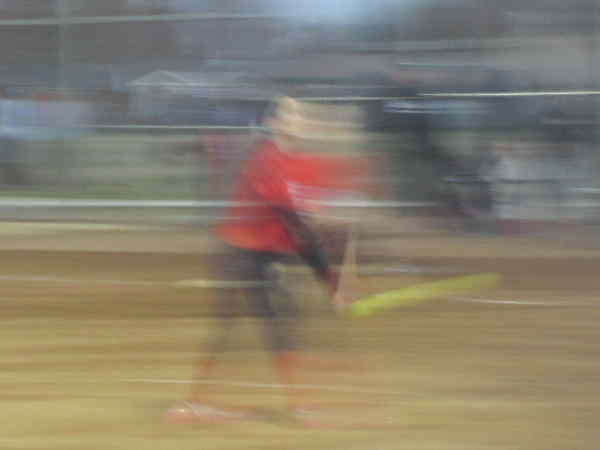 Abby pitching in a softball game this past weekend.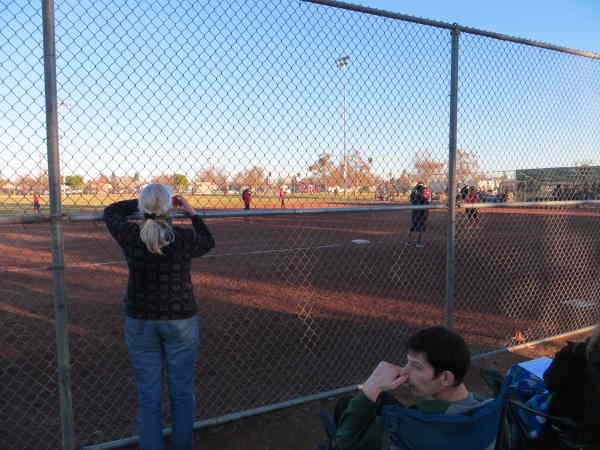 Proud grandma taking pictures. And not to brag, but I will anyway, our other granddaughter, Lindsey, has been offered a college softball scholarship.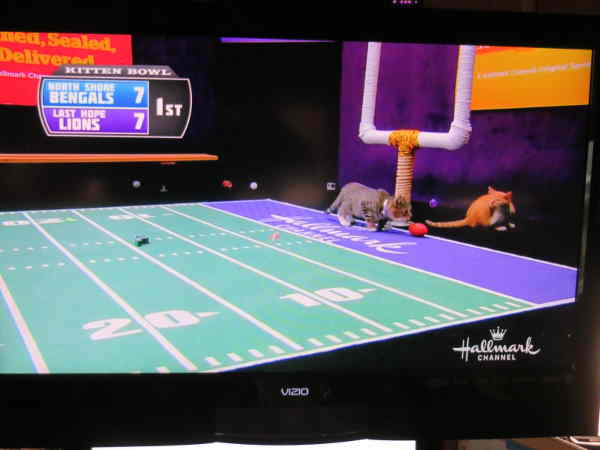 On Sunday we watched the Kitten Bowl, which turned out to be more entertaining than the Super Bowl. We don't really watch the Super Bowl, just the Super Bowl commercials, which this year were just as bad as the game. When what passed for entertainment came on at half time, we decided that life was too short to waste, and found other things to do, then never got back into the commercials in the second half. And we probably weren't alone in doing that.
As we look back at what has transpired over the past six weeks, we are glad we could be here when we were were needed. Right now it looks like it will be another two to three weeks before we can head towards Texas, but at least the end appears to be in sight. Now if I can just remember to write everyday, barring more upheavals in our Life, things will once again be normal. What can I say, Linda and I are, and have been fine, it is just the things around us that aren't normal.
---
---