Journal Archive 1/11 - 1/20 2016
Scroll down to read the latest post
Tuesday January 12, 2016
Another Recapping December Day
As I mentioned on the new homepage article and the January 10th Daily Journal, the latest reincarnation of the Daily Journal is alive and kicking. This is the second catch up post, and it covers the time between the 21st and the end of December. The daily posts I made on Blogger during our trip to Australia, New Zealand and Fiji from October 9, 2015 through December 11, 2015 can found here. Now, on to what we did during the last of December.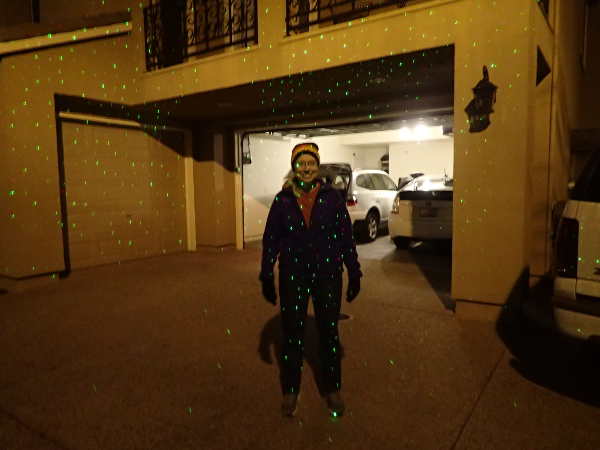 The modern way to decorate your house with lights during the holidays, laser lights. As you can see it also decorates anyone who walks in front of the projector. Lovely Lighted Linda.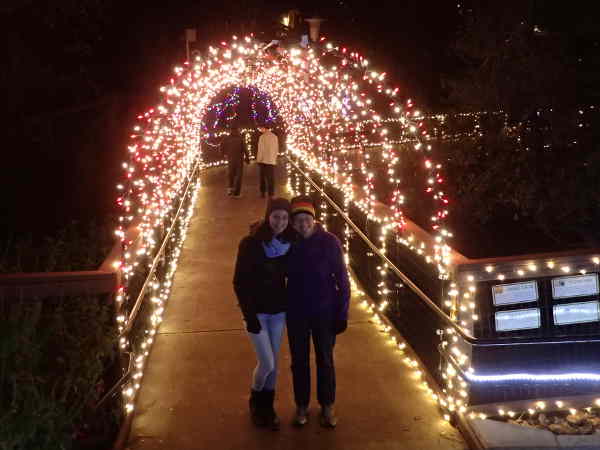 The Folsom Zoo has a holiday light show as a money raiser. We liked it much better than the ones you drive thru, even if it did mist rain ever so lightly at times.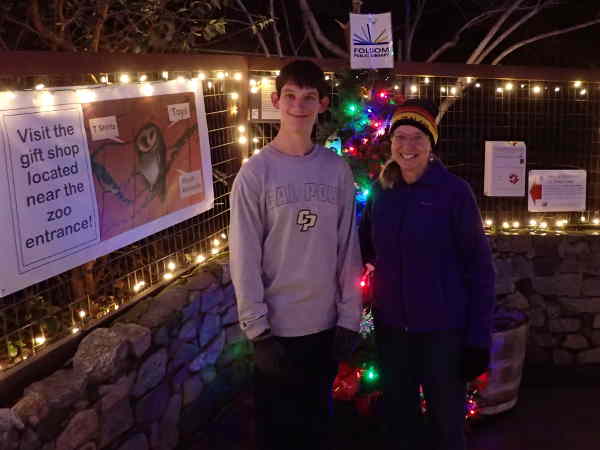 Our daughter's family had decorated one the trees at the zoo. Grandma and grandson proudly posing in front of it. So just how could it be neither Linda nor I took a photo of the tree by itself?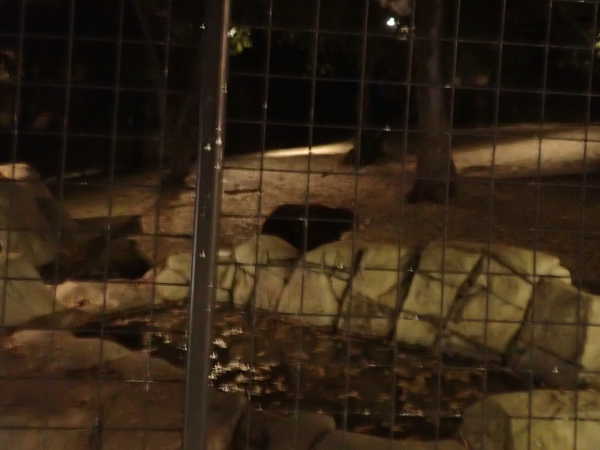 It doesn't look like much but it meant a lot to Linda and I. In the exact center of the photo is a sleeping bear. Justin was so excited when he saw it, he really us laughing at a time we needed it. Justin is a very special (needs) person.
Linda and I, along with our kids saw the original Star Wars the first week it was out. Time to keep up the tradition, only this time adding in our granddaughters.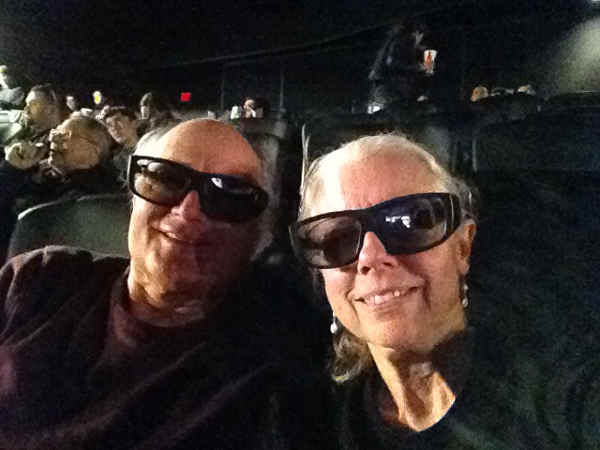 When is the show going to start? The IMAX 3D was awesome. There were several times I thought Linda was going to jump into the air. And truth be told I was doing some jumping myself. What an awesome experience. Even had me checking out if there was an IMAX theater in the Rio Grand Valley. There isn't. Bummed Bob.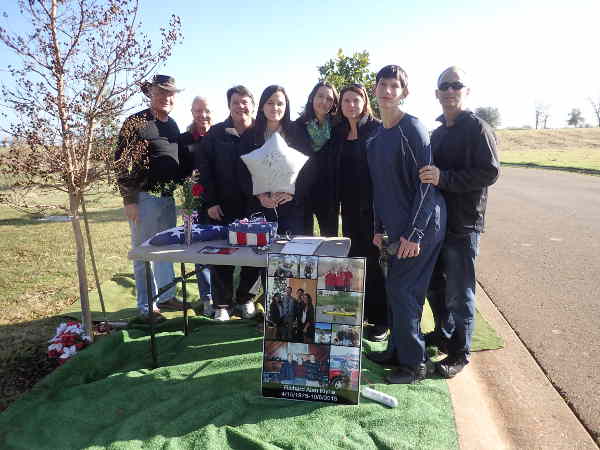 Saying our final goodbye to our son, Rich. Rich loved the mountains and this small rural cemetery is on the road our family took to our favorite campground in the mountains. Rest in Peace Son.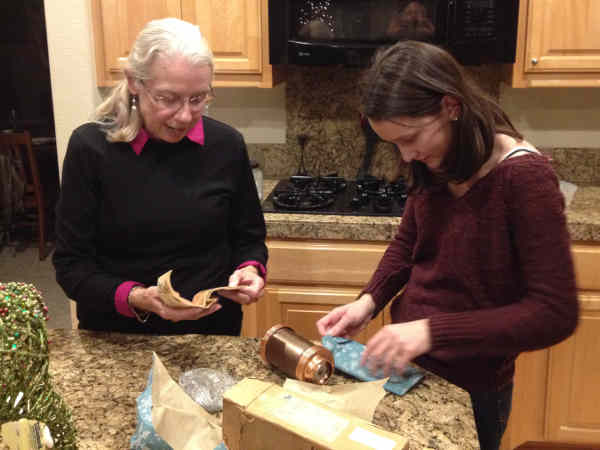 A very special gift for our granddaughter, Abby. Grandma's cookie press and her great grandmother's spritz cookie recipe.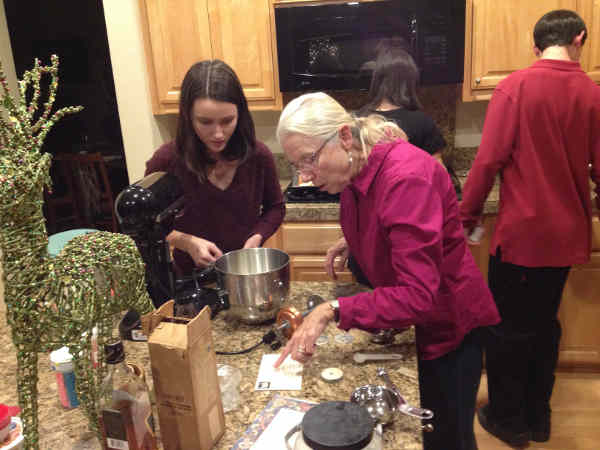 The absolutely, positively bestest batch of spritz cookies ever!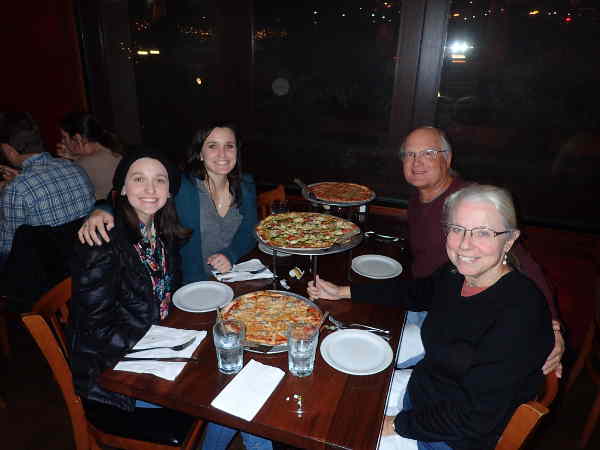 We closed out our stay with a special meal with two very special young ladies. It's what Life is all about. Remember, Life is not a dress rehearsal, and there are no do overs so make that dream happen.
---
---