Journal Archive 5/11 - 5/20 2016
Scroll down to read the latest post
Wednesday May 11, 2016
A Not Quite What We Expected Day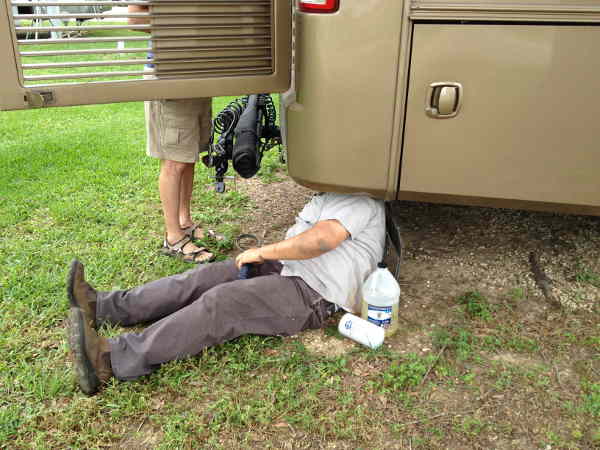 We had a 8 AM time to get our Smart Weigh done, we'd changed it yesterday from 9 AM so we could be on the road a little earlier. So much for that. Went to start the coach and it cranked just as always, unfortunately that was all it did, crank. Our weigh time came, Linda drove up to tell them we wouldn't be there and there was no one there. Turned out they hadn't changed the time. Then it was a call to Coachnet. Determined the problem was most likely the fuel filter. Arranged for a mobile tech to come change them out.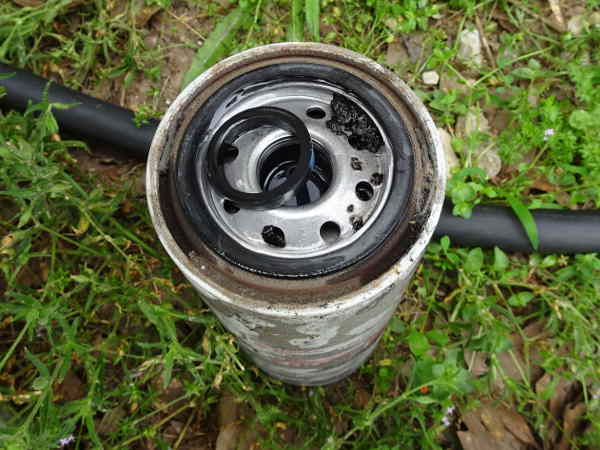 It was easy to see the filter was the problem when he removed it. Changed both he primary and secondary filters and it immediately fired right up. The sad part was that we were going to have the PM done on the coach today and they would have been replaced then. That's the way it goes sometimes.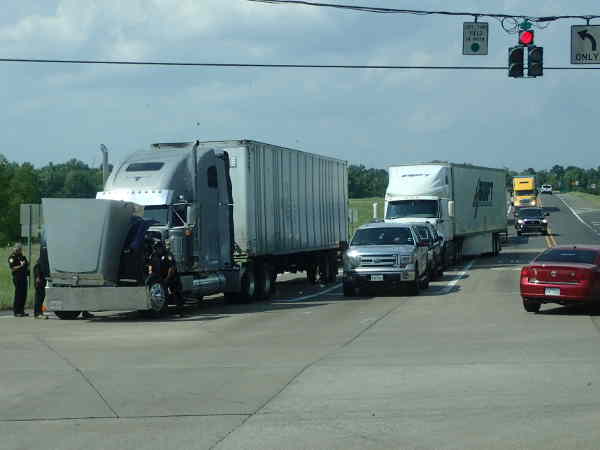 Just down the road from Speedco where were were stopping to have our Preventive Maintenance done was this broken down truck. Linda laughed and said that at least we weren't the only ones with problems today. I hoped their fix was as easy as ours.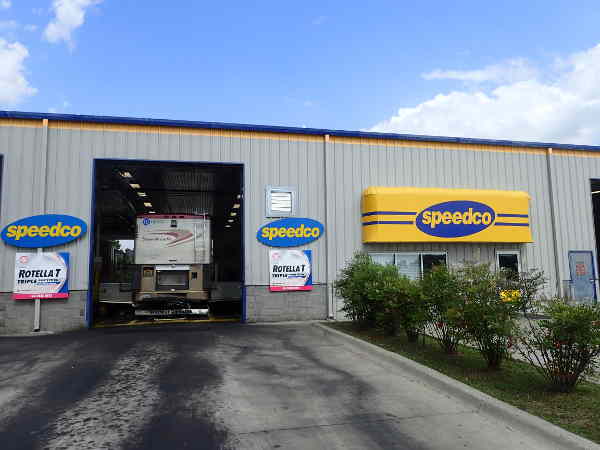 I had read about Speedco on the RV forums, and our visit was as great as everyone says. Fast, thorough and inexpensive. We will be using them every year because they have locations around the country, so no matter which we way we travel we will pass by one.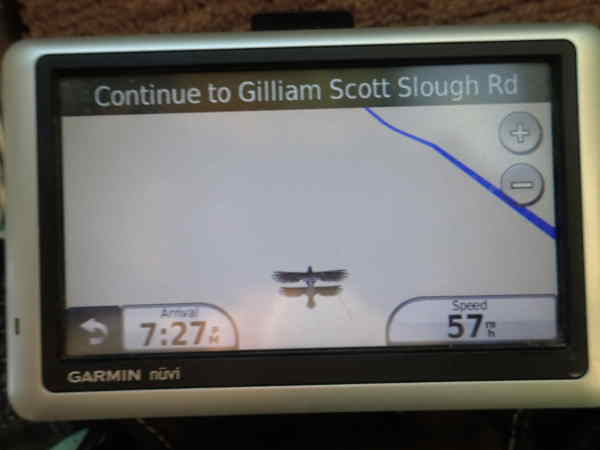 You know your GPS is old when it doesn't have I-49 on it.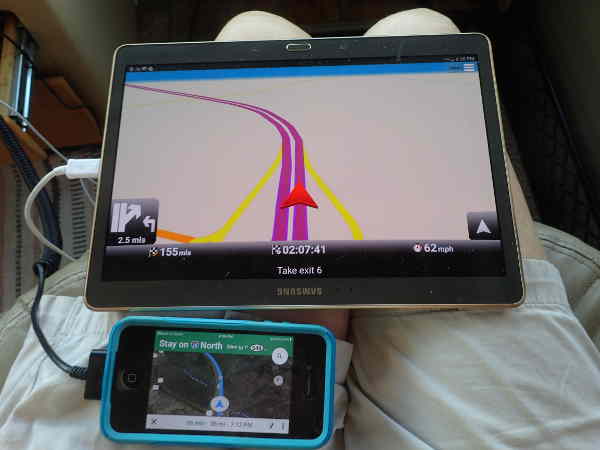 Linda had no problem with the GPS not having the road on it. She has a double backup plan.
Long day, but we got to where we wanted to be, Sunrise RV Park in Texarkana. This is not the way we planned to come, but when we learned about the RV Fog Doctor, we had to change plans and visit. We called and they had an opening late tomorrow afternoon, so we turned northeast instead of east. Looking at the map I spotted the Speedco we just visited ad it was an easy decision. Tired but Happy Tired Linda and Bob
---
---