Because We Can - Fulltime RV'ing
---
­
Where We've Stayed in Marsing, Idaho
Riverhaven Park, (no website) Is a located on the Snake River west of Boise near the Oregon border. This is a Passport America park.Definitely off the beaten track, and in talking to the people staying near us we found they were all there because of the parks Passport Americas status.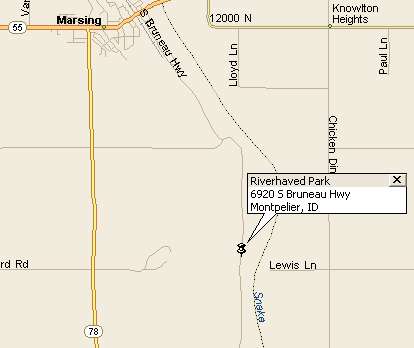 Asis often the case with Passport America parks, this was an older park that had seen better days.The campground only had one 50 amp hookup in the short term area and and we found the the site to short for our RV. Most of the sites are are on a slight incline, with some more inclined to steepness than others, smile, so we opted for a 30 amp site. The weather was mild and we had no problems with the air conditioner or any of the eclectrical appliances in the coach so the electric service appeared to be adequate. We were there for five nights and there werefive or other other Passport America campers there each night. The upper part of the park out near the road is all permanents or extended stay campers. There was no grass in the campground, with the sites being mostly gravel.
It is on a country road south of Marsing that we used as a R&R camp for a few days. Plus we also took a trip to the Western Heritage Byway. As always, we did not use the restrooms so we have no idea of what they were like. While it is definitely not the park for people who are into RV Resorts, we would stay here again. With the Passport America discount it was $9 a night. We stayed here in July of 2006.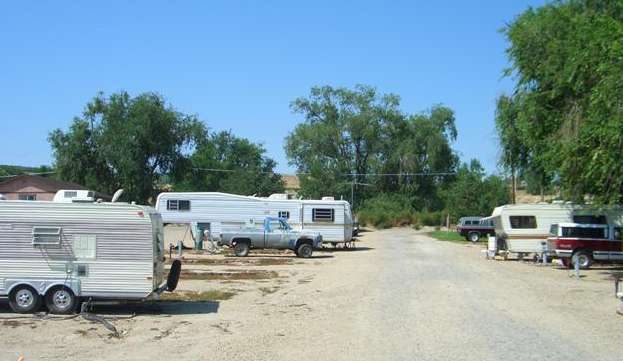 ­
---