Because We Can - Fulltime RV'ing
---
­
Where We've Stayed in Tombstone, Arizona
Tombstone Territories RV Park, is a located on Rt-82, about halfway between RT-90 & Rt-80, a few miles northwest of Tombstone. We stayed here so we could visit Tombstone and the surrounding area.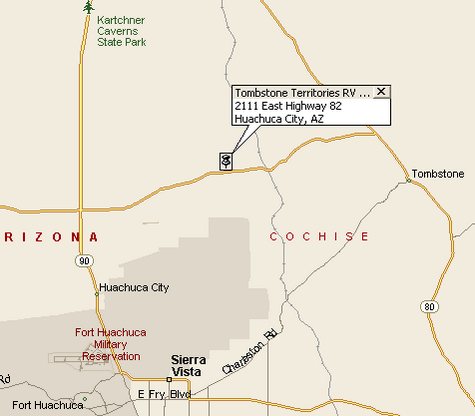 The park was a Passport America park and was one of the best values for the money we have had during out time on the road. The sites were all along, level, immaculately landscaped and repleat with full hookups. Electricity was not included in the basic cost, but that was standard for all sites, whether Passport America or not. This appeared to be a snowbird roost that used Passport America to insure a nearly full park each night.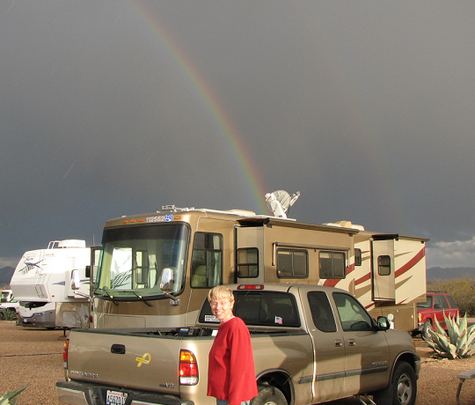 We stayed here for five nights and our electric was just over a dollar a day. We would certainly stay here again, if were visiting the Tombstone area, or if we just wanted to snowbird for a while. We paid $14.75 a night for our stay. We stayed here in February of 2007.
­
---