Because We Can - Fulltime RV'ing
---
­
Where We've Stayed in Why, Arizona
Organ Pipe Cactus National Monument, is a located on the Mexican border, just south of the Arizona town of Ajo. The campground is located in the area of the main visitors center complex, about halfway through the monument.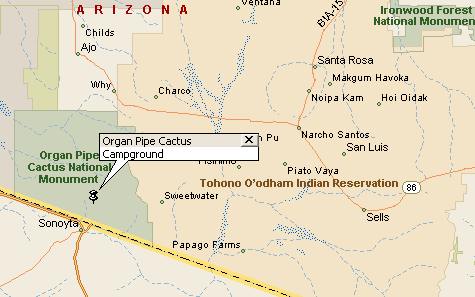 Being a National Park/Monument facility, it is lacking in hookups. On the other hand it does not lack for beauty, being festooned with desert plants. That they are sometimes to close to the paved areas can be seen in the scratch mark we got on the side of the coach from a cactus located at the entrance to our site.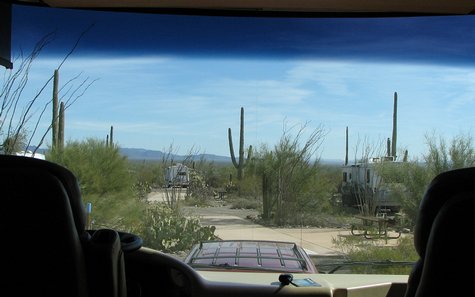 We stayed here upon our return from Mexico, boondocking for five nights and we would definitely stay here again. We paid $12 a night for our stay. We stayed here in February of 2007.
­
---