Because We Can - Fulltime RV'ing
---
­
Where We've Stayed in Willcox, Arizona
Magic Circle RV Park, is a located in the southeast corner of Arizona on I-10 at exit 340 in the small town of Willcox.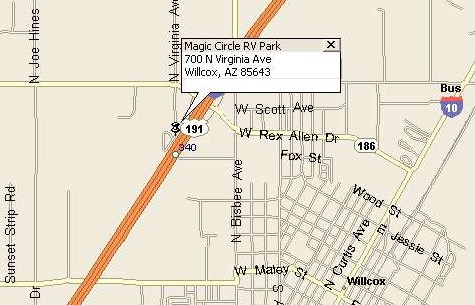 This park proudly boasts that it is 'Big Rig' friendly. It certainly was as almost no one who stopped the night we were there unhitched or dropped their toad as the case may be. They state the sites are 35 ft wide and average 55 ft long. By the way, we didn't need to unhitch either But what we liked were the shade structures that each campsite had. They had trees at most of the sites, in fact the tree at ours interfered with out MotoSat, which meant we had no internet or satellite TV. Irregardless, this was a nice place and we celebrated.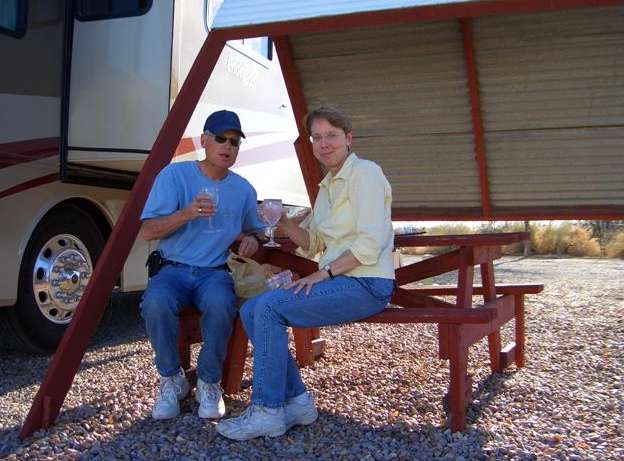 Even though it is in the middle of nowhere there is no other game in town, the price was still somewhat reasonable, especially considering you get free wi-fi Internet. We paid $25 for our one night stay. We stayed here in January of 2006.
­
---